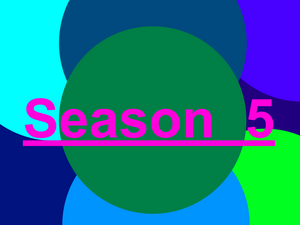 The girls are booming back with a new season full of magic and splashing episodes!
The new season will answer alot of questions that fans have been asking each other while watching Season 4.
As far as everybody knows Blaire had left to the ocean with her mom. And now Amy, Brenna & Kelsey are in trouble. Because of their close friendship with Blaire police and FBI, think the three know something about Blaire's disappearance - and in a way they do...
But the 3 girls can't just say that to some weird strangers who keep watching their every move. Could they?
Also Tess is back from her boarding school and it seems like she doesn't care that Amy is a mermaid, or is she playing some sort of role just to confidence herself, that Amy is not a real mermaid? Or did she just simply hit her head hard on something?
Questions are big, but you'll have to watch Season 5 to get the answers!